Kan Farnu Bawmtu Vialte Bawipa Nih Thluachuahnak a let in in pe ko hna seh.
Kan Farnu Sui Hlei Tial bawmhnak a pe tu ruahnak leng in an tam. A bawmtu vialte Bawipa nih a let tampi thluachuahnak in pa ko hna seh. A sunglawi tuk hringhran. Khrihfa kan si nak hi a langhter ngaingai. A lawmum taktak si.
Nungak Sui Hlei Tial caah Kan ruahning lengin Bulh a pemi kan tam. October 12, 2020 (Kawlram Caan) zinglei 11:00am tiang kan cohlan rih lai. Sui Hlei Tial(21) Bulhnak Bawmhhal mi pek a duhmi nih GoMefund ah pek khawh rih a siko. October 17(Sat) ah Chungkhar hna sin kan pek chanh lai. | Tangka fang (Cash) in pek a duhmi nih USA- 240-786-8162 le Kawlram – 09259153892 ah pehtlaih khawh a si.
Ape cangmi nan cungah kan ilawmtuk!
Chin ramkulh Thantlang peng Tlangte khuami Thantlang khuachung No. (2) um Pu Thang Kar le Pi Tluang Zi hna I a fanu Leng Sui Hlei Tial (21) kum cu Malaysia ah inncung Dot (9) in September 29 ah a tla i a kan liamtak. October 1 in a semnak Thantlang, Chinram a ruak an tlunpi nain October 4 ah COVID-19 boruak tiin Thantlang khua phakhlan lamkam ah an vui. Ramkip Laihritlai Chin unau dihlak nih lung kan fakpi cio. Cozah lei le chungkhar lei iceihhmainak in October 7 ah Thantlang thlanmual ah an vui than.
Sui Hlei Tial ruak tlunpinak ah a herhmi Malaysia le Kawlram Embassy, Vanlawngman le tlun kalman ah tampi a dih tiah chungkhar sin in kan theih. Cucaah Sui Hlei Tial dawtu le Chin miphun thihlo bultawl nunphung tha a pemi unau hna nan kut samh cio dingin Tangka bulhnak he The Chinland Post nih bawmh kan in hal ve. Laimi cu hi bantuk in pakhat le pakhat aa ngeihchiat pimi le aa bawmchan tu kan si tikah a sunglawi kho tuk. Pathian tunih bawmhnak a pemi dihlak thluachuah in pe hna seh. Bawmhnak pek na duh rih a si ahcun a tanglei link ah hin pek khawha si lai. Credit: The Chinland Post
Relchap:Khrihfa nih kan herh bikmi Ngaihthiam Nun
Tuchan Khrihfa tampi cu midang ngaihthiam hal le mi va ngaihthiam hi kan i harh ngaingai. A ruang cu toidornun kan ngeihlo caah a si. Midang nih kan cung ah ngaihthiam hal cu kan duhtuk, nain kanmah nih midang sin ngaihthiam va hal bel kan duhlo. Cu cu vawlei thisa duhnak nih a kan tei caah a si. Bible nih ngaihthiamnun le toidornun hi zeidang vialte nak in a kan cawn piak tam bikmi a si. Sinain Khrihfa nih kan zulh duhlo bikmi le kan tuahlo bikmi a si. Cu caah zeitin dah Bible nih mi ngaihthiam hi a kan cawnpiak ti hi vun zoh ṭhan hna usih.
Ngaihthiamnun Hi Bible Nih A kan Cawnpiak: Mi ngaihthiam hi Bible hrimhrim nih a kan cawnpiakmi a si caah kan tuah cu aherh. Cu kan tuah thawng cun zeitluk in dah Pathian bia kan upat i kan ṭihzah tikha a langhter. Bible nih a kan cawnpiakmi cu, Pathian nih a kan ngaihthiam bantuk in pakhat le pakhat i ngaithiam uh ati (Coloss 3:13). Zungzal minung a thi cang hnga ding hmanh Pathian nih a kan ngaithiam khawh a si ahcun, kannih minung nih pakhat le pakhat i ngaithiam cu kan i harh ding hrimhrim a si lo.
Zumhnak in Ngaithiam Khawh i zuam: Na minung sinak nih ngaihthiam duh hlah hmanhsehlaw Pathian zumhnak he ngaihthiam khawh i zuam. Kan pum cu vawlei taksa a si bantuk in thilṭha tuahnak in thil ṭhalo tuah kha a duh deuh peng kolai. Hmanhseh Pathian nih ngaihthiamnun hi a kan cawnpiakmi a si ti na theih a si ahcun, mi ngaihthiam khawhlo hrimhrim na ngei lailo. Pathian kha mi ngaihthiam khawhnak nun hal law, Amah nih lam an hruai lai. Ngaihthiam nun a ngei pengmi Pathian a si caah zumhnak in nahal mi paoh cu an peek kolai.
Zumtu Rian Pakhat Asi tin ngaithiam i zuam: Ngaihthiamnun hi zumtu pakhat nih cun kan rian a si timi ruahnak kan ngeih aherh. Lungdonglo tein le lungsau tein midang cungah ngaihthiamnak kan ngeih a si ahcun, Pathian cu lawmh lo in a um hriumhrim lailo. Cu caah thil ṭha kan tuahmi cu a donghni, kan Bawipa Jesuh Khrih arat ni tiang lungsau tein tuah i zuam ko usih (phi l 1:6).
Ngaithiam Lonak Nih Mah Le Mah Fahnak A Kan Pek: Minung pakhat nih a theih ding cu minung ngaihthiam kan duh lo tikah hin kan ngaihthiam duh lomi minung nak in kanmah tu harnak le fahnak kan i pe deuh tawn. Minung kan vun ngaihthiam khawh bak khan Pathian nih thinhun nak le fahnak vialte chungin akan luat ter. Mi ngaihthiam khawhlo hi thongtlak bantuk a si ve caah ngaihthiam nun ngeih cu harnak chungin luatnak a si. Mi kan ngaihthiam tik bel ah pilh khawh i zuam colh hna usih. Cu cu Pathian duhmi a si.
Ngaihthiam Cu Riikhiah Angei lo: Peter nih Jesuh bia ahal tikah Bawipa ka unau pa nih ka cungah sual nak a tuah tikah voi zeizat dah ka ngaihthiam lai voi 7 maw tiah ahal? Cu tikah Jesuh nih a lehmi cu voi 70 in voi 7 in tiah aleh. Cu nih achim duhmi cu ngaihthiam nak cu rikhiah piak a um lo. A zungzal in ngaihthiam kha kan rian a si tiah a chim duh nak cu a si. Ngaihthiam hi zumtu kan caah ah a fawimi a silo ticu Jesuh zong nih a theih ko nain toidor nun ngeih peng hi akan fial mi a si.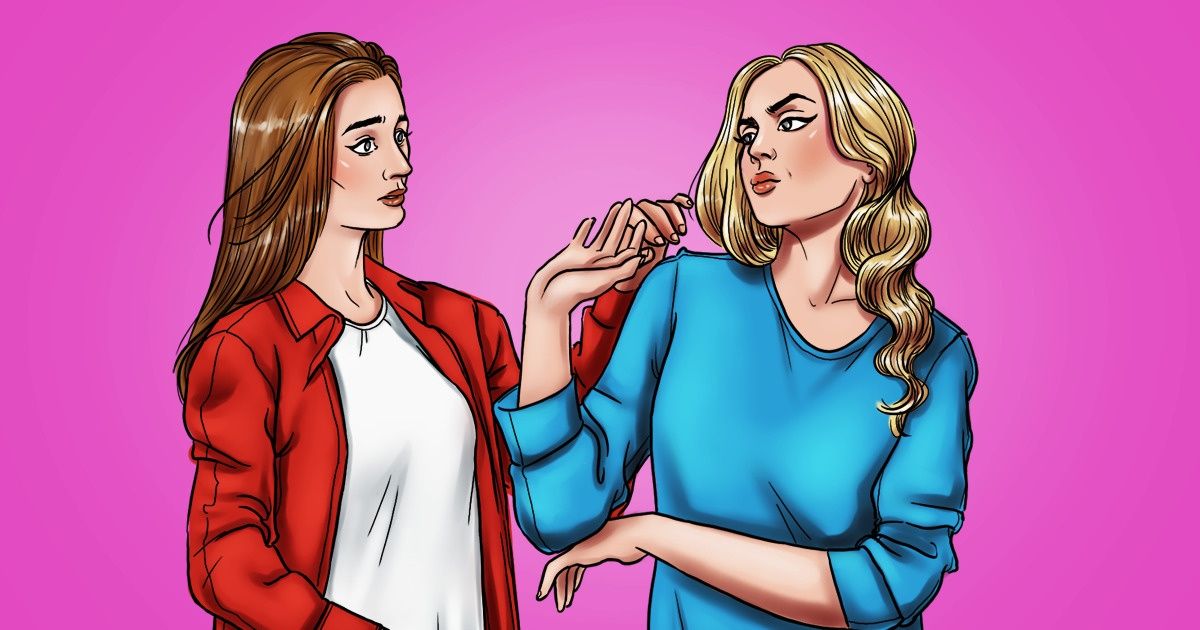 Kan Minung Hawi Le Kan Ral Dawt Dingah Pathian Nih Akan Kawh: Bible cathiang nih akan cawnpiak thanmi ah na innpa kha va daw tiah fiang tein akan cawnpiak. Cun an hua tu na ral hna caah thla va campiak ti a si fawn. Vawilei mit in kanzoh a si ahcun cu cu thil fawi an silo. Pathian nih cun minung caah thleidan nak a ngeih ballo ii mitha he michia he aa zat tein a sermi thilri a kan hrawmh dih ko. A kan dawmi lawng kan dawt ve hna asi ahcun zeihmanh thatnak aum lo tiah cathiang nih achim bang in kanral a simi le a kan doral tu hna caah dawt le ngaihthiam hi Pathian nih akan fial mi cu a si.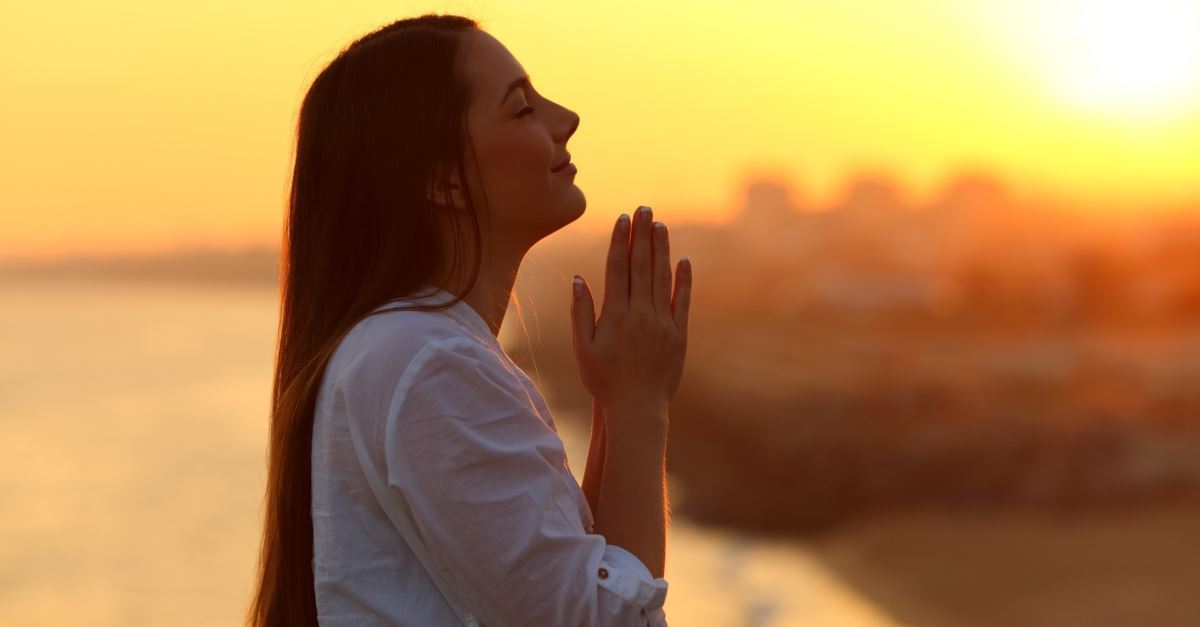 Thlacam hi Ngaihthiam nak lam pakhat a si: Kan cungah thatlo nak a tuah lemang tu hna caah thla kan cam tikah Pathian nih intuar khawhnak le thiltha hmuh khawhnak thazaang a kan pek. Cu tikah dawtnak nun le ngaihthiam nak nun in a kan khah ter. Thlacam hi mi ngaihthiam nak caah hriamnam thabik a si bantuk in midang ngaihthiam nak caah cun thlacam nunngeih hi kanngeih a herh.
Zei Ruang Ahdah Mi Kan Ngaihthiam Hna Aherh: Jesuh hrimhrim nih ngaihthiam nun a kan cawnpiak. Bible cauk chung zongah ngaihthiam nun angeimi cu ngaihthiam a si ve lai a ti (Matt 6:14-16). Cun zumtu Bawipa thlacam nak hrimhrim ah "mi nih kan cung i an sual tikah kan ngaihthiam hna bang in kan sual nak kha kan ngaithiam ve tuah" tiah kan cam. Kan hmurka in achuak pengmi hmanh kantuah khawh lo si ahcun camlo te um hmanh a tha deuh. Ngaihthiam le ngaihthiam loah nang le kei duhthim kanngei. Si nain kantuah mi thil kip ah biaceih a si telai tikha hngal usih. Mi ngaihthiam nun na ngeih a si ahcun zeitik hmanhah mihuat nak, mi nahchuah nak, mi thangchiat nak timi ruahnak thalo hrimhrim nangei lailo.
Ref: Christianity.com