Breaking : US Lainu Aa Sum Kho Ve Ti Lo.
Hi bantuk in US thimnak ah vote ningcang lo in an I vote timi ahhin zumh lo in umkhawh a si dihlo. Cun zumh dih khawh zong a si ve fawnlo. Na belte in tukum US thimnak ah vote kilning zoh tikah lung ahring tuk. Trump nih a zumh hnalo lawng siloin arak si taktak mi hna zong a si kho. A ruang cu kan laimi tiang nih hitihin an vun I phuang cang.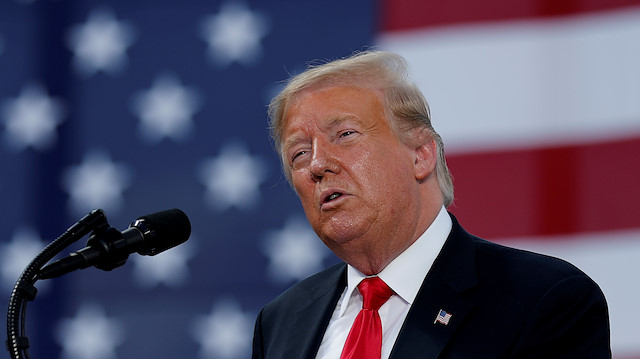 Vanceuuk Khenglawt: US Election ah hin illegal vote tamtuk tel dawh a lo ko. Maryland um kan Chinmi chungkhar zong Citizen zong an si rih lo nain vote thla ve uh law bawmhnak kan in pek hna lai an ti i Mail in an van kan kuat i kan thlak ve tiah Indianapolis an hawi nu an chimh. An hawi nu nih comment ka ṭialmi tang ah hi kong hi a ṭial. California ummi Chinmi zong cabawm in vote an thlakter ve i Trump a ṭial caah na vote pekmi hi na duh ahcun na remh/thlen khawh tiah a cabawm cu an khirh/kuat ṭhan ti a si rih.
Laimi chung hmanh ah a fiang ngai mi tehte (evidence) 2 theih a si. Citizen a si rih lomi Laimi hmanh mail in vote an thlak ter khawh hna ahcun Illegal Spanish Immigrants million 12 chung ah zeizat ko dek an thlak ter ve hna hnga. Source hi comments i ṭialmi ka hmuhmi si. 100 ah 100 a si ti ka chim ngam lo. Comments i ṭialmi zong ka thil chih ko hih. Cun, vote an kuatnak cabawm zong ka thil chih zoh uh tiah Vanceu Uk nih a facebook cahmai ah alanghter.
Relchih: Kum 2020 US election thimnak ah teinak acotu Pu Joe Biden hi mipi nih an duhlo lung in  achiatnak le a tthatlonak an kawl cio. Hihi an rak duhlo ruangah a sikho cun a mah a bonlo le tthatlo taktak ruang zongah a sikho vemi asi. Asinain tukum election ah hin a dik ning tein a tei le diklo a tei timi tu theihkhawh mithawng avun um rihlo.
A bik in Trump asungh bak in mipi nih huat le remlo aa huah. A siding zong cu a va si ve ko, a nih Biden hi zeidang nak in US mipi ngandamnak lei ah biatak tein thazaang pek aa timmi a si. A tu zongah mipi sin alung ummi bia a vun chim Joe Biden nih "I won't be president until January 20th, but my message today to everyone is this: wear a mask" tiah a facebook capar ah a chim.
Hi capar nih alanghter micu Joe nih hin mipi ngandamnak ah biatak tein zohkhenh le I kirven hi asi. Cun a chimmi ah keimah President ka si asi ahcun corona virus hi ka hloh dih cikcek lai tiin mipi sin achim fawn. Cu a bia nih mipi thinlung zong tamlak te a thlen hna. Cu caah tukum thimnak ah Trump mee pe tawntu hna tamlak nih Joe Biden mee an pek tiah kan theih fawn. Ref: Joe Biden